It has now been a year since Broadway Colours acquired their 90,000 sq ft premises, and what a year it has been.
The new site allowed Broadway to stretch their legs, and keep all aspects of the business under one roof. There have been many changes to the company since moving in, largely due to the increased efficiency of the factory and offices. The company have also revamped their website, giving it more usability and a fresh new look. This was launched in the summer, earlier this year.
Broadway introduced a new recycling regime, whereby all waste and purge material is separated and grouped together for recycling. All Cardboard from across the site is bailed and also sent for recyling. Broadway also gained the Suffolk Carbon Charter upon opening the new site, by ensuring the correct environmental considerations were met during and after rennovation of the site. The company have signed up to BPF's Clean sweep program too, ensuring that all pelletised material is controlled, and no stray pellets enter the surrounding environment. They have also made a pledge that the company will be zero landfill by 2017.
It's a Match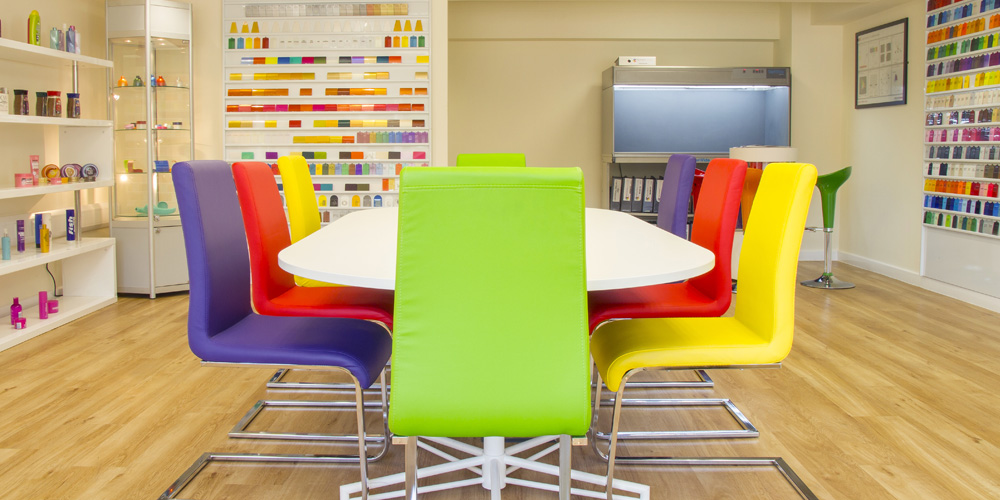 Broadway Colours installed a fully customised colour matching suite, which allows customers and their clients to have their colours matched and approved in the same day.
The Colour Selection Wall gives a large variety of shades, hues and tones to get you started. There is also a wall completely dedicated to effects and additives so you can see the results first hand. There are moulded plaques of various natural polymers so that you can be sure everything will be right on the day. Broadway also have a catalogue of additives available to further enhance your products performance and appearance. Rest assured that their expert colourists and technical team will be there to answer any questions you may have.
With the latest effects and colours on display, customers can select colours for a complete product range without any hassle. There is also Wifi and internet access meaning the office is never too far away.
Roto Powders Take Off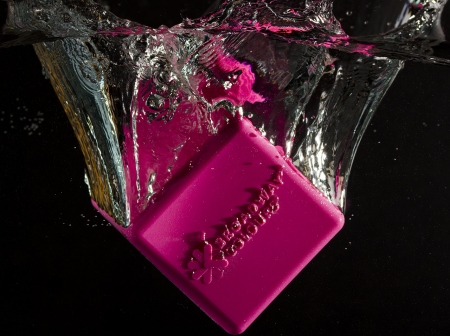 Demand for Broadway's exceptionally high quality Rotational Moulding Powders has steadily increased since its introduction in 2011. The extra room in the new premises has allowed production to increase, and become more efficient by keeping everything under one roof. A second 75mm extruder has been installed to meet demand, and there are plans for a second grinder to be installed later this year. The new grinder will achieve a 50% greater throughput than the existing one, meaning Broadway are able to maintain their market leading delivery times and customer service.
The extensive laboratory now also accommodates a fully customised impact tester and laboratory freezer. By having this equipment on site it means that Broadway Colours can be fully confident that their products are of high quality and most importantly, are up to the job. The freezer allows them to impact test in a range of temperatures starting as low as -45 degrees.
Whatever the Weather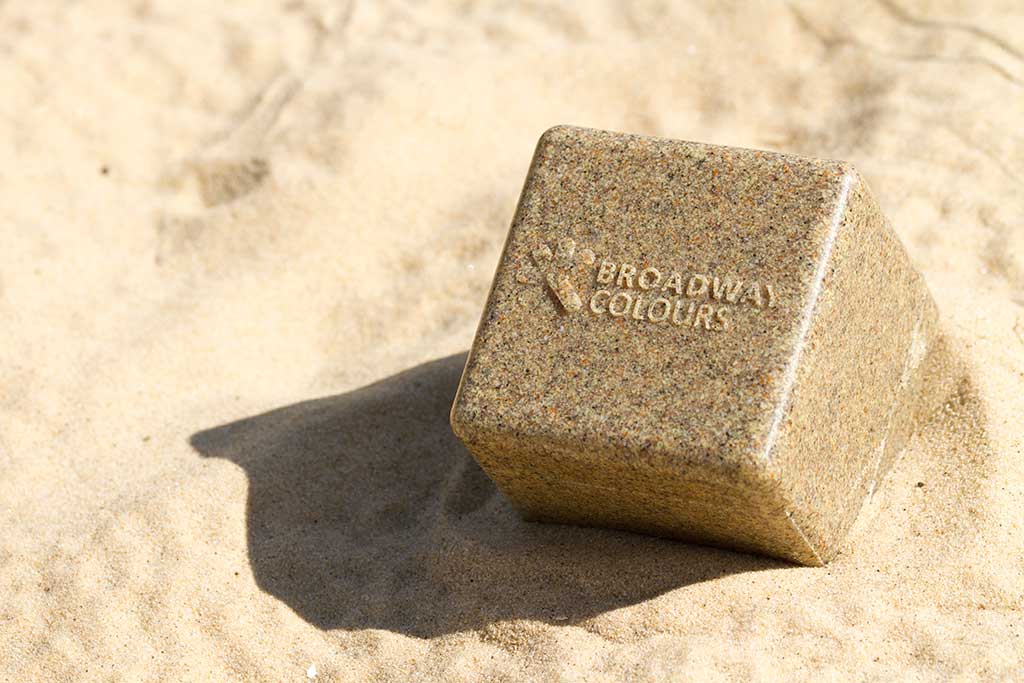 Everything produced by Broadway Colours goes through a rigorous QC procedure, allowing them to produce high quality, cost effective masterbatch and powders. Broadway have taken this procedure a stage further by investing in the latest Accelerated Weather Testing Station. This allows them to ensure that their colours not only look good, but they stay looking good. The machine has a pre-programmed set of conditions which vary the UV intensity, Relative humidity and of course, temperature – emulating exposure to the elements. They then track how the colour performs at set intervals using their Photo Spectrometer, which allows them to keep precise records for comparison to the standard. By installing the weather station Broadway are able to QC check their colours to the ISO 4892-3 standard to ensure their customers receive nothing but the best.
Where do we go from here…?
Broadway took their Rotational Moulding Powders to the Armo trade show in Nottingham, earlier this year. It was the first time Armo had been held in the UK since 2008, and the first time Broadway had exhibited their amazing powders. The show was a tremendous success and opened up many new avenues for the company. There are exciting things ahead for Broadway, all to come to fruition later this year – so watch this space!
With regards to the masterbatch side of the business, Broadway Colours are attending the Packaging Innovations show at the Birmingham NEC in February. The company has invested a lot of time and money in trend forecasting material, and promise to divulge all their findings at the show. Going forward Broadway aim to set their own trends in the market to allow all plastic producers to stay ahead of the game.