With 25 years of experience in the plastics industry, Broadway has developed an in-depth understanding of the regulatory landscape surrounding plastic materials. Our dedicated compliance team are available to assist customers and fulfil their individual requirements. Some of the regulations our products can adhere to are listed below. Our team can provide support and guidance to ensure the products we supply comply with your required regulatory standards, backed with compliance statements issued upon request. We're ISO 9001 and ISO 14001 accredited, our current ISO certificates are available to download near the bottom of this page.
REACH
All raw materials used in formulations at Broadway before the UK exited the EU were registered under EU REACH or exempt of registration. Broadway works with its suppliers to ensure continuity in the supply chain with its EU customers. Since UK left the EU, HSE has established a UK REACH registration system. Broadway has taken the necessary steps, in consultation with its suppliers, to ensure that all substances used are registered, pre-registered or will be registered according to the timelines established by UK REACH legal entities.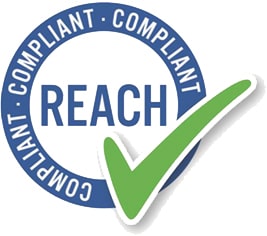 SVHC (Substance of Very High Concern)
Broadway constantly monitors the updates on the ECHA SVHC list and performs the relative due diligence to ensure the transfer of all essential information through the supply chain. Broadway continuously assesses all raw materials used in our formulations and can issue SVHC absence statements.
Food Contact Legislation
Broadway utilises a wide range of raw materials that comply to the latest food contact regulatory standards.
EU
Many of the polymers and additives used in Broadway's formulations comply Commission Regulation (EU) No 10/2011 and amendments on plastic materials and articles intended to come into contact with food. The Commission Regulation (EU) 10/2011 does not contain a positive list of colorants. Colorants are regulated under Resolution AP (89) 1. Broadway ensures compliance of all colorants used in food contact applications with AP (89)1.
USA
Products intended for food contact use are regulated by the Food and Drug Administration (FDA), under the Code of Federal Regulations (CFR), Title 21, Parts 170–199 or as amended. Broadway can ensure compliance to the relative paragraphs of this regulation upon discussion with the customer as to their specific requirements.
Rest of World
Given Broadway's extensive knowledge of international food contact regulation, we can meet the individual requirements of our customers who want to place their products in specific markets around the globe.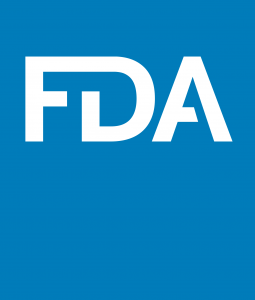 RoHS (Restriction of Hazardous Substances)
The EU RoHS Directive and its amendments restrict the use of certain hazardous substances in electrical and electronic equipment. These substances include:
– Cadmium and its compounds
– Hexavalent chromium compounds
– Mercury and its compounds
– Lead and its compounds
– Polybrominated diphenyl ethers (PBDEs)
– Polybrominated biphenyls (PBBs)
– Bis(2-ethylhexyl) phthalate (DEHP)
– Butyl benzyl phthalate (BBP)
– Dibutyl phthalate (DBP)
– Diisobutyl phthalate (DIBP)
Broadway strives to meet this regulation as standard and performs due diligence on all raw materials. RoHS compliance statements can be provided upon request.
Toy Legislation
The Toy Safety Directive 2009/48/EC provides harmonised EU-wide standards on physical and mechanical properties, flammability, chemical and electrical properties of toys. More specifically, the EN 71-3 standard is designed to assess the migration of certain chemicals into the body if a toy or components of a toy were to be swallowed by a child. Manufacturers and importers of toys are obligated to comply with the relative toy safety standards. Broadway performs rigorous review of all raw materials on site and are well placed to support customers in meeting their regulatory obligations.
EU Packaging Directive
Broadway monitors all substances for their heavy metals content of lead, cadmium, mercury and hexavalent chromium as stipulated in the EU Directive on Packaging and Packaging Waste (94/62/EC). Limitations laid down in US CONEG are also considered.
Quality Assurance
Our quality control procedures and environmental management systems have been independently assessed. Our UK and German companies both hold ISO9001:2015 and ISO14001:2015 certification. All certificates can be viewed and downloaded by clicking on the buttons below.
ISO 9001:2015 Quality Management System
ISO 14001:2015 Environmental Management System