Broadway Colours are proud to announce that they will be hosting a two-day workshop, at their premises in Suffolk, on the 14th-15th June 2017.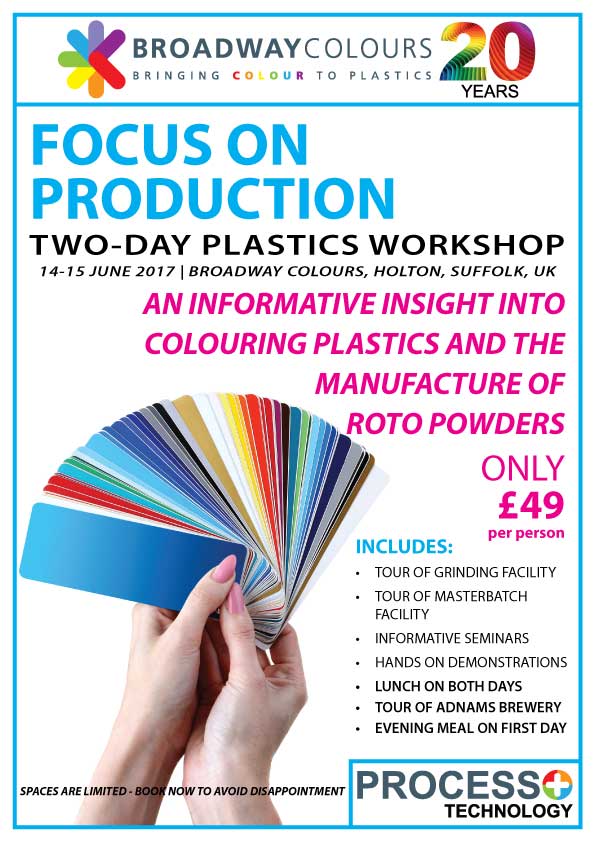 The aim of the workshop is to provide an insight into the colouring side of the business (the foundation on which the company was built) and to demonstrate how powder characteristics affect the final moulding.
A tour of Adnams Brewery, an evening meal (on the first day) as well as lunch on both days are all included in the workshop – all for the amazing price of just £49 per person.
For more information, and to book a space, please download our application form. Spaces are limited, so please book as early as possible to avoid disappointment. Feel free to call 01986 875100 if you have any questions, or email sales@broadwaycolours.com
We look forward to seeing you.